Aluminium Shop Fronts Installation
East London Shop Fronts offer high-quality aluminium shop fronts installation within your budget. Get your aluminium shop fronts in London installation done by our team of experienced and well-trained installers.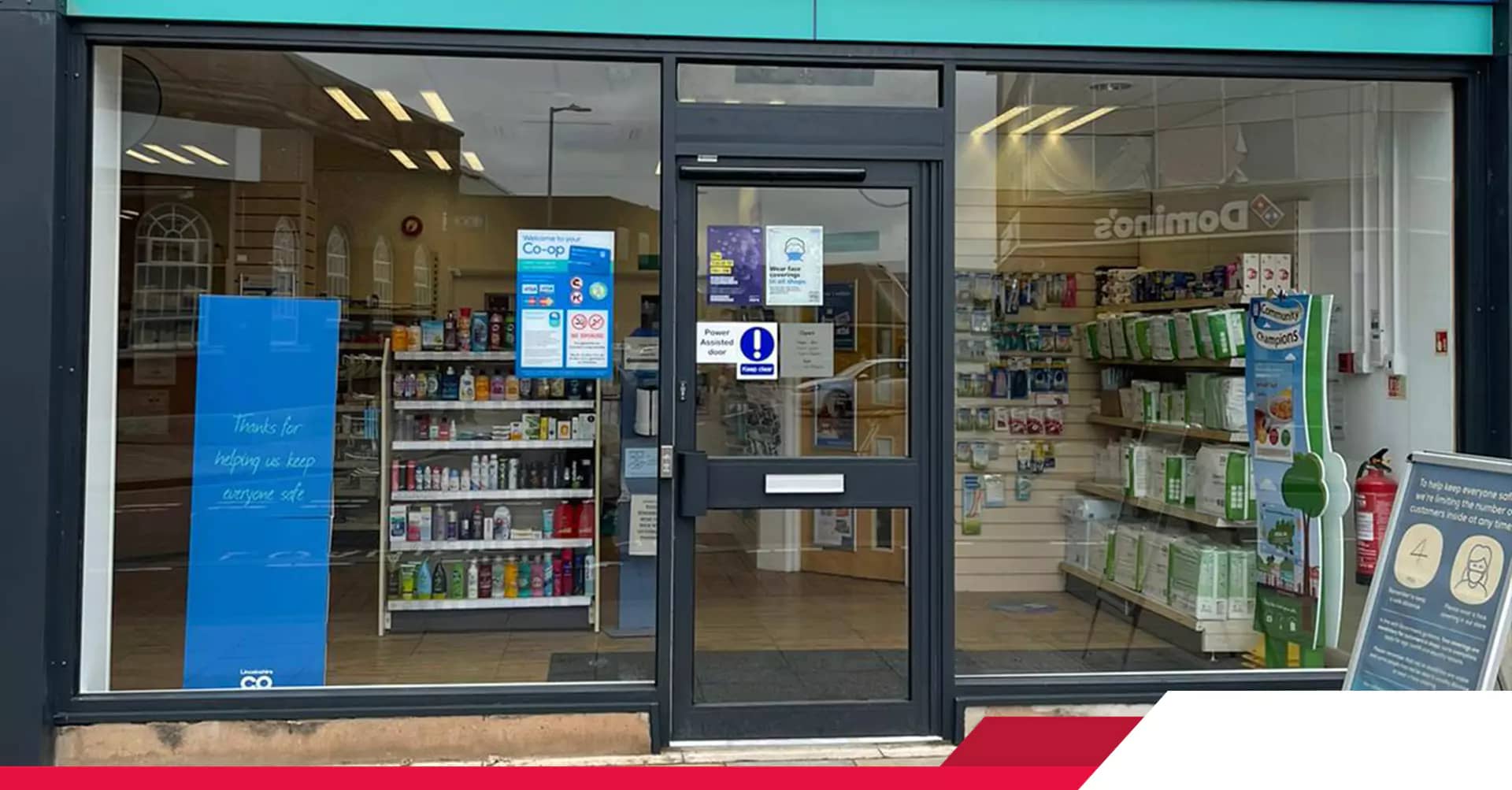 Aluminium Shop Fronts in London
Every owner knows the importance of a good-looking shop front for their premises. The type of shop front that you choose depends on your business operations. One of the most popular shop front installations that go with every type of business is aluminium shop fronts. Aluminium shop fronts in London are a cost-effective installation and make your premises look stunning. They are a preferred choice because they can be easily customized according to the needs and requirements of your business. No matter how many times you remelt your existing aluminium shop fronts in London and turn them into something creative, they will not lose their tensile strength. 
East London Shop Fronts has over 20+ years of experience in designing, manufacturing, and installing aluminium shop fronts on your premises. Our team of aluminium shop front installers has enough knowledge and expertise to deliver the right type of shop front installation on your premises. We make sure our clients are satisfied with the installation of our aluminium shop fronts in London and we discuss the plan and the budget beforehand. We take into consideration all the industry standards in mind and ensure that everything is done systematically. We believe in maintaining long-term relations with our clients and ensuring that everything takes place systematically.
Why Aluminium is the best choice for Shop Fronts?
Nowadays, there has been a great demand for aluminium as a material for shop fronts. There are numerous reasons for choosing aluminium for shop fronts, with the top two being its durability and appearance. Mostly, aluminium shop fronts in London are installed to give a contemporary look to your premises. The best thing about aluminium is that it can easily withstand extreme weather conditions such as heavy winds, direct sunlight, rainfall, etc. In addition, aluminium does not corrode or rust even when it comes in contact with moisture. Such a tough material does not require repair and maintenance frequently because of its hard build-up.
When you take proper care of it, it will last very long. Choose aluminium whenever you are focused on the kind of shop front installation for your premises. They are a value-for-money deal and a durable option as well. If you want to reduce your energy expenses, then you can go for such an installation. Moreover, aluminium is very flexible and can take any shape and size according to the client's requirements.
Why Choose Our Aluminium Shop Fronts Installation?
There are numerous benefits to choosing our aluminium shopfronts installation. Some of them are listed below-
The best part about choosing aluminium shopfronts in London is that they are very attractive. Our team of installers have deep knowledge of them and make sure to deliver a high-quality installation for your premises. As aluminium is easily customizable, it can match almost any type of premises without much effort.
When you choose us for your aluminium shopfronts in London, you will have a cost-effective installation on your premises. As aluminium is easy to source from the environment, such an installation fits within your budget very easily. Moreover, such an installation increases the value of your property in the best possible way.
They are very tough to break. But when we talk about its overall weight, such an installation is lightweight. Installing aluminium shopfronts in London is very convenient, and the overall procedure does not take much time either. The whole process is hassle-free and makes your premises look more appealing.
No other material can offer as much protection as aluminium does, in the case of shop fronts. It is very strong and durable and protects your premises from unwanted intrusions. So, whenever it comes to safety, there cannot be a better pick than aluminium shop fronts.
Aluminium shopfronts in London are durable, and even if they go through wear and tear, they won't get damaged much. They stand still even if exposed to extreme weather conditions. Unlike other materials used for shop fronts, aluminium does not crack or break in any way. So, whenever you think about shop front installation, choose aluminium.
They are versatile installations for your premises. They can easily take up any shape and size without losing their tensile strength. Moreover, they are available in a wide range of colors to suit the looks of your premises. So, choose aluminium if you want the freedom to design your shop fronts.
Testimonials
Our Customer's Testimonials
We approached East London Shop Fronts for aluminium shop front installation. Their team is very dedicated and completed the whole work on time. They totally deserve a five-star rating and did a commendable job on my premises. 
Before getting in touch with East London Shop Fronts, I got quotes from many shop front fitters, though all of them were very expensive. When I got in touch with their team, I was satisfied to get a quote within my budget. Kudos to the whole team.
Thanks to the whole team of East London Shop Fronts for delivering the work on time. I am really happy with my new aluminium shop front installation. My property is now safe for 24-hours. The installers even cleaned the whole area after installation. 
With the rise in crime rate, I was worried about the safety of my premises. I got in touch with the team of East London Shop Fronts and they gave me a reasonable price for aluminium shop front installation for my premises. Their team did an amazing job. 
John Denial
Salon Owner, London