Toughened Glass Shopfronts
We at East London Shop Fronts have an experience of about 20+ years in Toughened glass shopfronts installation in London. Our team of experts makes sure that your installation is completed within the prescribed time frame.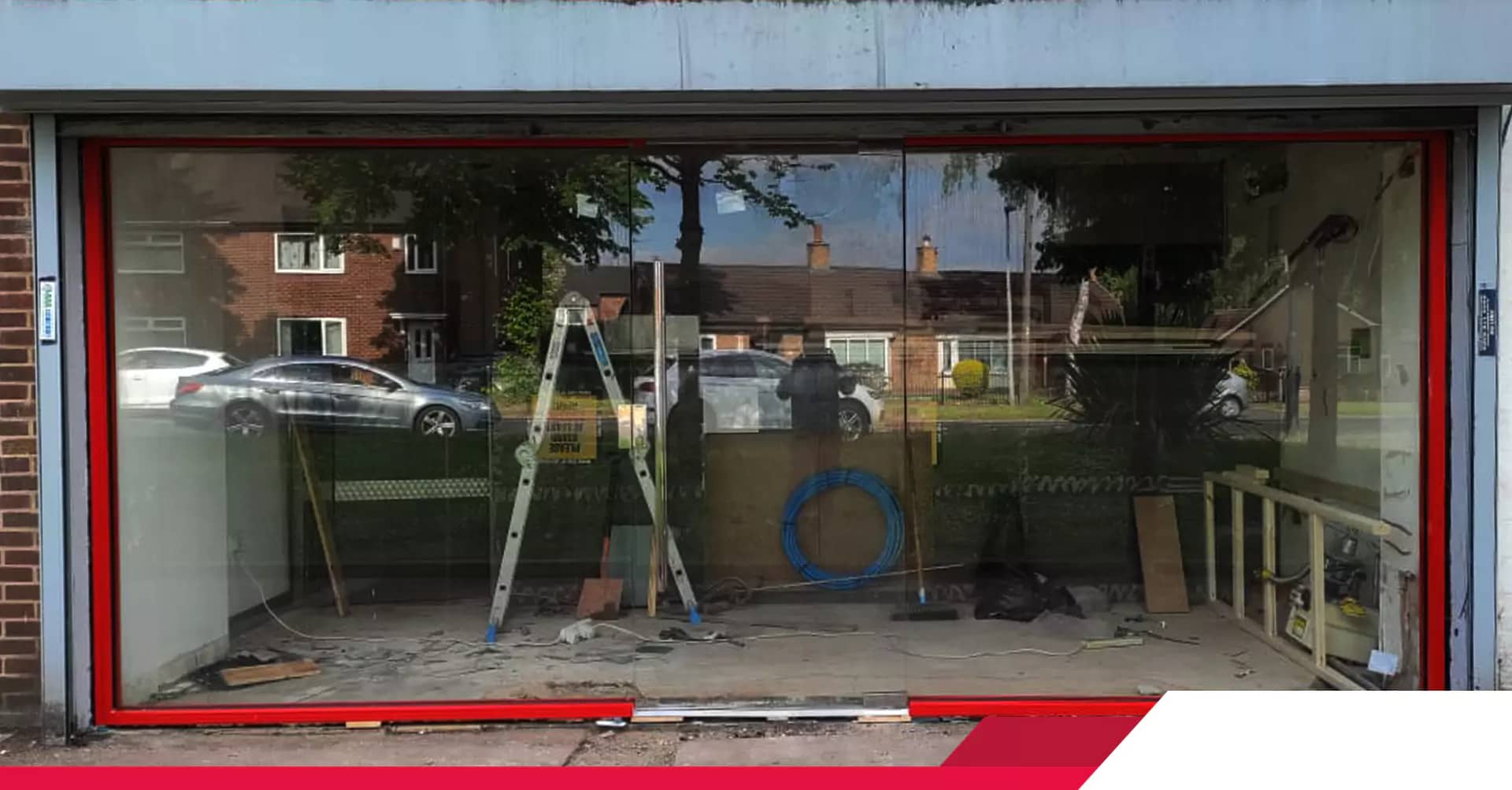 Toughened Glass Shopfronts Installation
Give a transformation to your commercial space and make it impressive with Toughened Glass Shopfronts. Shop Fronts is the first thing that a customer notices when they visit a store for the first time. Having an attractive-looking shop front totally contributes to your business. When you have glass shop fronts on your premises, you can communicate easily with your potential customers. Your shop front should have the power to speak for itself.
Glass Doors or Shopfronts help you to increase the footfall of customers by increasing the visibility of your products. So, to create a long-lasting impression in the minds of your customers, you need to go for a glass shop front installation. 
Why should you have to prefer Toughened Glass Shopfronts?
As a store owner, it is very important to choose the right material for your shop front installation. When you are in search of a modern-looking shop front installation, there is no better pick than glass. 
Frameless glass gives a very sophisticated and contemporary look to your premises and ensures that your products are seen by the customers very easily. 
The glass used in the shop front installation is not ordinary glass, but a special kind of glass made under extreme conditions. 
Toughened or laminated glass is used for shop front installation. Such types of glass are first heated to extreme temperatures and then cooled down rapidly.  Such a system adds rigidity and toughness to your shop fronts. 
The best part about choosing toughened or frameless glass is that it is very easy to clean. You just need to have a clean cloth and a chemical-free solution to make it look brand new. 
Whenever you spot dirt, dust, debris, or stains on its surface, you can just wipe them off easily. Therefore, they are very simple to maintain. 
At East London Shop Fronts, we have experience of more than 15+ years in designing and installing glass shop fronts in London. 
Our team of glass shop front installers in London is dedicated to delivering you a top-quality installation that can make your premises stand out from the rest in the best possible way. 
We use modern techniques and methods in our installations so that the installation lasts for a very long time. 
Our team of installers keeps in mind that has a detailed discussion with the clients in order to take notes of their needs and requirements.
At East London Shop Fronts, we maintain long-term relations with our clients.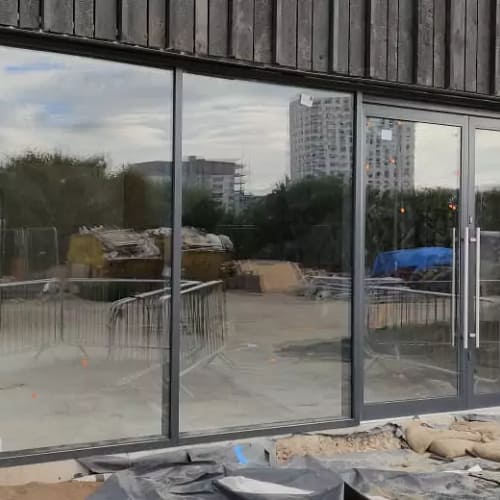 More Benefits To Install Frameless or Toughened Glass Shopfronts
Advertising tool
With the installation of a toughened glass shop front, you don't have to invest much in advertising activities for your business. This is because glass is a transparent material and works as a silent advertising tool for your business. With such an installation, customers can easily see what is inside your store and can make up their minds, even before stepping inside your premises. Such materials encourage customers to step inside your premises and make a purchase.
Easy to clean
If you are looking for a material, that does not require much maintenance, then the glass is the right choice for your premises. Our team of installers ensures that a high-quality installation is delivered to your premises. Cleaning glass shop fronts is a simple task. All you need is a cleaning solution and a clean cloth in order to wipe off any dirt, debris, stains, or filth from its surface. 
 Natural light
With frameless glass shopfronts, there is a scope for more natural light on your premises. As glass allows the free flow of natural light into your premises, your space will look more comfortable and welcoming to your customers. Along with this, the best part about glass is that they save you money when it comes to internal lighting. So, if you think your space is dark, glass shop fronts in London can help you in the right way. 
Increases value
When you have frameless glass doors in London, your property will surely stand out from the rest. This is why stores with glass shop fronts have more value than stores with other types of shop front installation. So, if you really want your business to grow in London this is the best thing that you can do as a business owner.  
So, it's the right time to change your existing outdated shopfront installation and choose toughened glass shopfronts. They will surely enhance the look of your store and make your premises stand out from the rest. Get a free quote for your shop front installation with us.
Testimonials
Our Customer's Testimonials
I am very impressed by the way East London Shop Fronts, have installed my glass shop fronts. The installation was done neatly and cleanly. Each and every detail that I asked for was kept in mind. Happy with the installation. 
MICHAEL
Shop Owner, London
The staff at East London Shop Fronts is very understanding and polite. The job of glass shop front installation was completed on time. The overall price of the installation was budget friendly and I will surely work with their team again.
ALEX
Saloon Owner, London
Thank you, East London Shop Fronts for doing an exceptional job on my premises. The glass shop front installation done by their team is over the top and sets my store apart from the rest. Totally satisfied with the job done. 
JACK
Saloon Owner, London
For my glass shop front installation, I got a very reasonable quote from East London Shop Fronts. The work was carried on smoothly and within my budget. The best part is that the whole installation changed the overall look of my premises. 
SOPHIE
Shop Owner, London