SHOP FRONT INSTALLATION IN STRATFORD
SHOP FRONT INSTALLATION IN STRATFORD
The ideal shop front will definitely do the work of adding value to your business and boosting its sales, increasing customers, and giving your brand identity. It also helps make your store make a statement in the commercial market. Shop fronts add to the look of your premises, enhancing its overall appearance and making it pleasing to the eyes of customers and eventually attracting them to your store. It is advised that the shop front that you are planning to install must match the aesthetics of your place, both interior and exterior, in order to get the best enhancement of its appearance.
Customers need something that would catch the hold of their eye and that would make them stop and enter your store, and choosing the right shop fronts gives you that opportunity. So, here at East London Shop Fronts, we offer our customers a variety of different colors and styles, among which they can choose the shop front that best suits their premises. When it comes to shop front installation in Stratford, we offer customization as well.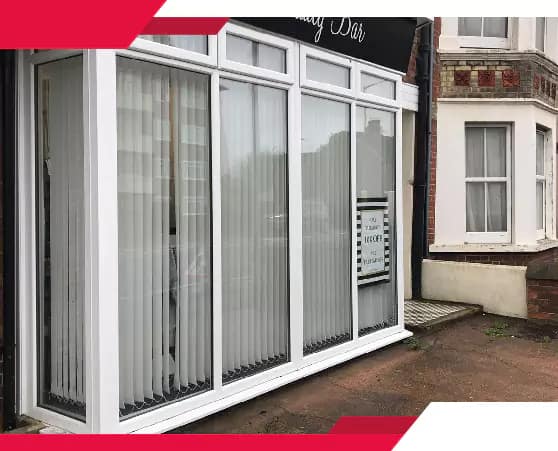 FOLLOWING ARE A FEW REASONS WHY SHOULD ONE INVEST IN SHOP FRONT INSTALLATION IN STARTFORD
HELP BOOST SALES
Shop fronts decide the first impression your store will make in the eyes of your potential customers. A well-maintained, tidy, and up-to-date one would help make a stunning impression on your visitors. Whereas, an outdated, cracked, and dirty shop front would give an inferior impression of your store to the customers. In order to increase the sales of your store, it should have some alluring factor that would set it apart from the rest. Thus, the right shop front installation in Stratford, could help your business boost sales and profit.
BRAND RECOGNITION
Shop fronts are crucial in establishing your brand identity. By displaying your brand's color scheme and logo, they help customers identify their store and differentiate it from others. As a result, investing in shop front installation in Stratford can significantly enhance your brand recognition and popularity among consumers. Such an installation makes your premises stand out. Moreover, a well-designed shop front can also attract potential customers. It can result in more sales.

TYPES OF SHOP FRONT INSTALLATION
ALUMINIUM SHOP FRONTS
Aluminium shop fronts offer you a lot in a very cost-effective way. Since, aluminium is readily available on the market and can thus easily fit into your budget. Furthermore, aluminium shop fronts are widely known for their long-lasting durability and ability to protect your premises against any kind of burglary act and also harsh climatic conditions. They provide a bold and aesthetic appeal to your place, thus setting it apart from the rest and making it stand out.
GLASS SHOP FRONTS
If you are looking forward to giving your place a charismatic and open feel, you should opt for glass shop fronts. These come with the ability to give your place a modernist look. Glass being transparent allows natural light to freely enter your place and gives it a breezy and spacious feel. Moreover, the entry of natural light into your place reduces the electricity charges. Also, glass is see-through as people can easily take a sneak peek inside your place, increasing their curiosity about your product.Furthermore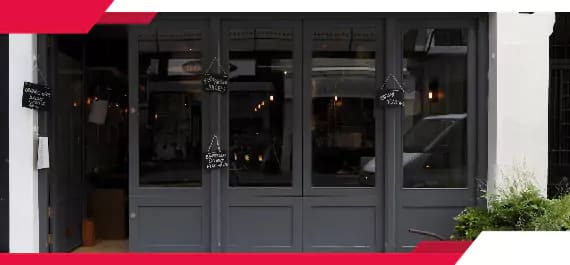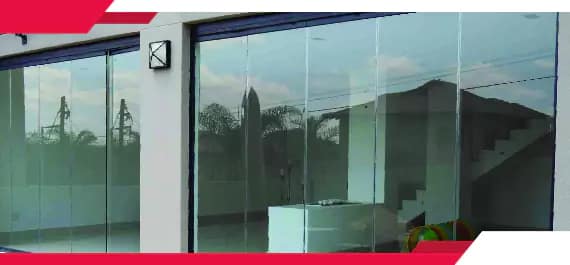 If you have any doubts or questions about your shop front installation, contact us
Testimonials
Our Customer's Testimonials
We approached East London Shop Fronts for aluminium shop front installation. Their team is very dedicated and completed the whole work on time. They totally deserve a five-star rating and did a commendable job on my premises. 
Before getting in touch with East London Shop Fronts, I got quotes from many shop front fitters, though all of them were very expensive. When I got in touch with their team, I was satisfied to get a quote within my budget. Kudos to the whole team.
Thanks to the whole team of East London Shop Fronts for delivering the work on time. I am really happy with my new aluminium shop front installation. My property is now safe for 24-hours. The installers even cleaned the whole area after installation. 
With the rise in crime rate, I was worried about the safety of my premises. I got in touch with the team of East London Shop Fronts and they gave me a reasonable price for aluminium shop front installation for my premises. Their team did an amazing job. 
John Denial
Salon Owner, London