Contemporary Shop Fronts In Essex
 The first thing that potential customers see when they enter your premises is your shop fronts. They are the gateway to your premises and play a major part in generating footfall on your premises. With so much competition in the market, store owners are concerned about the safety and appearance of their premises. Choosing the right type of shop fronts in Essex is critical if you want to set your store apart from the competition. Shop fronts made of tough materials ensure long-lasting security for your property.
At East London Shop Fronts, our highly skilled team takes pride in providing exceptional installations that cater to your specific requirements, ensuring your complete satisfaction. We have 20+ years of experience in installing, designing, manufacturing, and supplying shop fronts according to our customer's needs and requirements.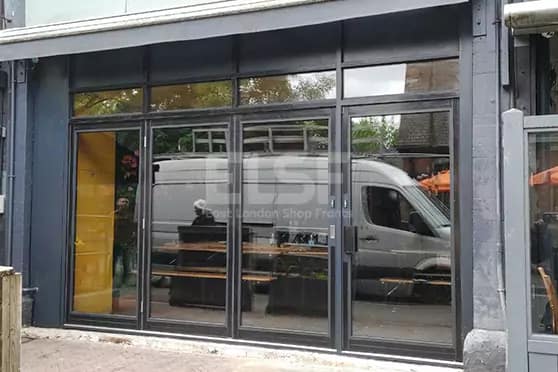 What Do You Need To Know About Shop Fronts In Essex?
Shop fronts are a low-rise system of glazing and are non-load bearing. The shop fronts attach to the structure of the building and mount to the floor. This is why we design, manufacture, and install shop fronts in Essex with careful consideration of several factors. Some of them are ventilation, thermal performance, weather, wind loading, etc. Our dedicated professionals work alongside you to understand your specific needs and provide personalized recommendations for the design and style of shop fronts that meet your unique requirements. We prioritize optimal ventilation, thermal performance, weather resistance, and more to ensure your complete satisfaction.
Two Types Of Shop Front Installation
The two types of shop front installation that are popular are aluminium and glass shop fronts. Aluminium shop fronts are durable and cost-effective installation. This is because aluminium is easy to source and is available in abundance in the environment. Such shop fronts do not require regular repair and maintenance. On the other hand, glass shop fronts are aesthetically-pleasing and allow the free flow of natural light into your premises. This gives the illusion of more space on your premises. Moreover, the best part about such an installation is that it is easy to clean and will attract customers to your premises.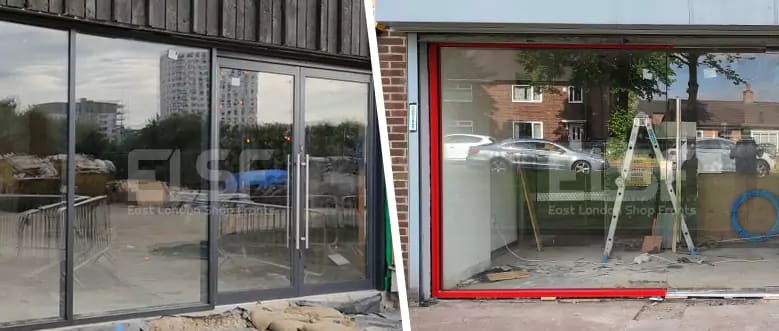 Why Choose Us For Your Shop Front Installation?
Conclusion: There are numerous reasons why there is a growing demand for shop front installation. They not only make your premises look amazing, but they also ensure that intruders do not enter in any way. Our experienced shop front installers in Essex ensure the delivery of a high-quality installation. We use the best raw materials and modern machinery to ensure that the installation stays on your premises for the long run. 
If you want to know more about shop front installation in Essex and are looking for a free quote, contact us today and we will be happy to assist you.