Shop Fronts In Chessington
Top-Notch Installation Of Shop Fronts In Chessington
With time, you might have noticed that there is an increase in competition in the market. Store owners are actively seeking ways to make their property stand out from the rest, driven by their concerns and priorities. To ensure that you have potential customers on your property, a well-maintained shop front is important. Shop fronts enhance the look of your premises and lure customers to it. Shop fronts add value to your property and ensure that you are ahead in the race. To make good first impressions, shop fronts play a major role. When selecting a material for your shop front installation, you must consider several factors, including budget, location, and the scope of your business.
At East London Shop Fronts, we have a team of shop front installers that are working dedicatedly to provide the best installation for your property. Our team is well-trained and provides top-notch installation for your property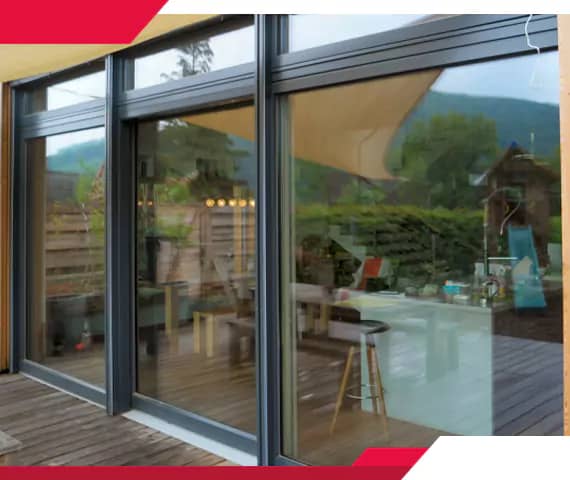 What Are The Reasons For Installing Shop Fronts In Chessington?
Shop fronts have the power to change the overall look of your property. Some of the reasons for choosing shop fronts in Chessington are listed below-
One of the prime reasons for installing shop fronts on your premises is that you will have more foot traffic. This directly means more sales for your premises. you should choose a design that you think will match the interiors and exteriors of your property.
Secondly, if you have a unique shop front installation, then your brand will shine out from the rest. When you have good-looking shop fronts in Chessington, then your premises will stand out from the rest. 
The right shop front installation ensures that customers pay attention to your store. In addition to having an attractive shop front installation, you should make sure that you display all the products in a presentable manner. This way, you will generate more sales. 
Types Of Shop Front Installation In Chessington
Glass shop fronts
When you choose glass shop fronts for your property, then your store will have an abundant flow of natural light. This creates the illusion of more space on your property and makes the environment more comfortable. You don't have to spend money on advertising when you install a glass shop front on your property because the glass itself acts as a marketing tool. The best part about such an installation is that the glass used in the whole thing is strong and durable. This is because it is manufactured under extreme circumstances which adds to its toughness.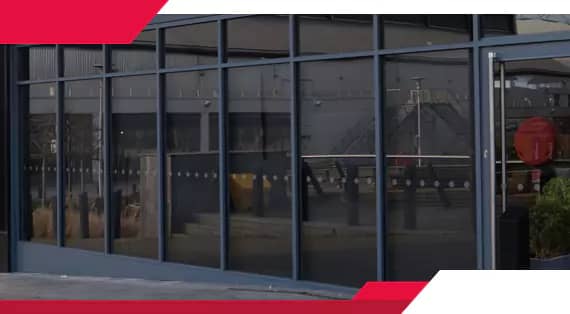 Aluminium shop fronts
If you are looking for a durable installation for your property, then aluminium is the right material for shop front installation. Even if you remelt your installation a hundred times, even then its tensile strength will not be lost. Aluminium shop front installation in Chessington is a low-cost installation because aluminium is abundant in the environment and easy to obtain. Such an installation protects your property from external factors such as direct sunlight, storms, and winds.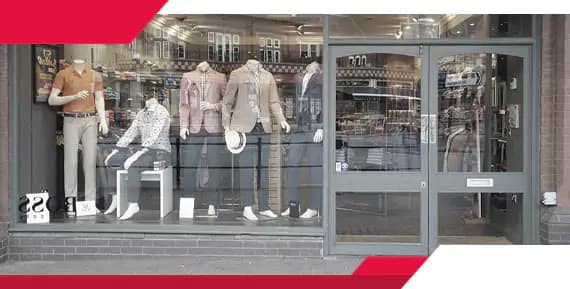 Testimonials
Our Customer's Testimonials
We approached East London Shop Fronts for aluminium shop front installation. Their team is very dedicated and completed the whole work on time. They totally deserve a five-star rating and did a commendable job on my premises. 
Before getting in touch with East London Shop Fronts, I got quotes from many shop front fitters, though all of them were very expensive. When I got in touch with their team, I was satisfied to get a quote within my budget. Kudos to the whole team.
Thanks to the whole team of East London Shop Fronts for delivering the work on time. I am really happy with my new aluminium shop front installation. My property is now safe for 24-hours. The installers even cleaned the whole area after installation. 
With the rise in crime rate, I was worried about the safety of my premises. I got in touch with the team of East London Shop Fronts and they gave me a reasonable price for aluminium shop front installation for my premises. Their team did an amazing job. 
John Denial
Salon Owner, London