Shop Fronts In Chislehurst
High-Quality Shop Fronts In Chislehurst
The concept of shop fronts first entered the thoughts of property owners in the middle of the 19th century. Customers enter your premises through the shop front, which serves as the entrance to a building or store. For customers to quickly view what the establishment has to offer, shop fronts in Chislehurst now have enormous display windows. Beautifully designed shopfronts are used so that they may readily draw in customers. The secret to creating a favourable environment for your business is a well-designed shop front.
The success of your business as a whole will eventually depend on the amount of money spent on the layout and maintenance of your shopfronts. The size, height, and material of the shop front are crucial factors for framing the final product. You might see shop fronts in the marketplace that are contemporary, entirely traditional, or a mix of both. Shop fronts will surely be observed by everyone who enters your premises.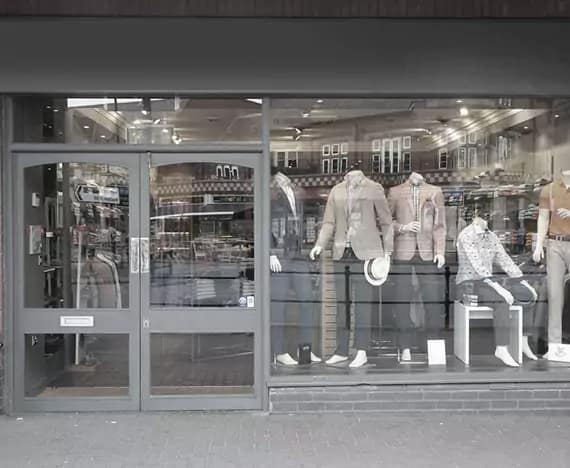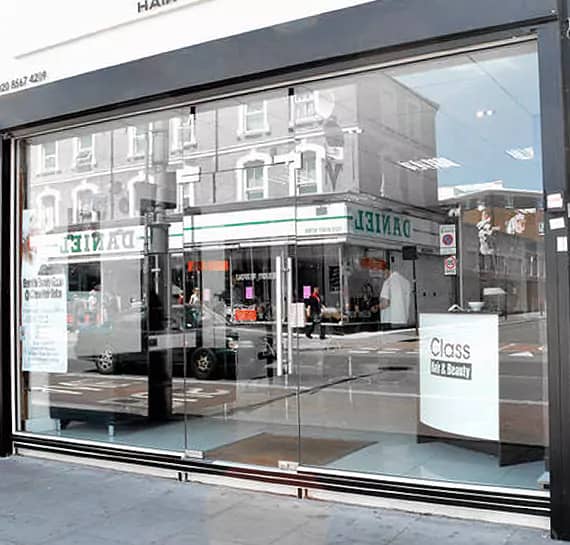 Keep The Dimensions In Mind
If you're considering creating a shop front for your store, pay particular attention to the dimensions of your structure. The shop front shouldn't be big or small as compared to your building's dimensions. Additionally, it's important to keep in mind the principles of elevation. Additionally, it is inappropriate if the width of your storefront exceeds that of the building. The building should be visible from both the top and bottom after the shop front is installed. Your building's shopfronts should serve as a visual attraction for your potential buyers.
You should choose an ideal material for your shopfront that is reasonably priced, strong, adaptable, and easy to maintain. Choose dark hues for your shop fronts, as light colors tend to accumulate dust and fade quickly. The color palette should complement the building's structure rather than compete with it. To ensure that your shopfronts maintain their properties for a longer period, you must ensure that they undergo routine maintenance inspections. The simplification of traditional shop fronts enabled the creation of modern shop fronts.
Different Types of Shop Front Installation
Shop fronts are available in a wide range of designs and styles. Aluminium shop fronts are currently the most popular type of shopfront. This is because aluminium is adaptable, strong, and recyclable when necessary. They don't directly heat up or rust in the rain, which makes them a fantastic choice of material for shop fronts. Additionally, aluminium offers your company plenty of protection. Therefore, you should choose them if you want your place to look totally great.
Contact East London Shop Fronts, a reputable name in shop front installation, if you're looking to upgrade or renovate your shopfront. Contact them right away to get free assistance.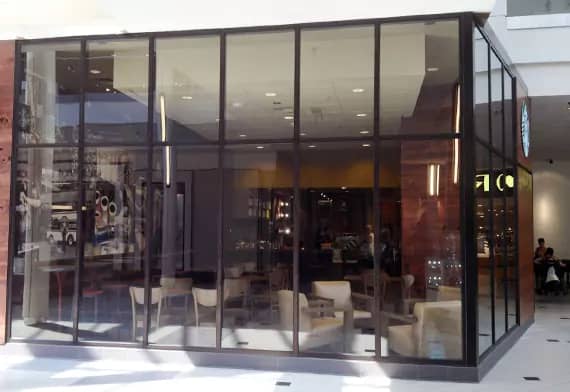 Testimonials
Our Customer's Testimonials
We approached East London Shop Fronts for aluminium shop front installation. Their team is very dedicated and completed the whole work on time. They totally deserve a five-star rating and did a commendable job on my premises. 
Before getting in touch with East London Shop Fronts, I got quotes from many shop front fitters, though all of them were very expensive. When I got in touch with their team, I was satisfied to get a quote within my budget. Kudos to the whole team.
Thanks to the whole team of East London Shop Fronts for delivering the work on time. I am really happy with my new aluminium shop front installation. My property is now safe for 24-hours. The installers even cleaned the whole area after installation. 
With the rise in crime rate, I was worried about the safety of my premises. I got in touch with the team of East London Shop Fronts and they gave me a reasonable price for aluminium shop front installation for my premises. Their team did an amazing job. 
John Denial
Salon Owner, London