Modern Shop Fronts In Croydon
If your store is lacking customer traffic, then you need to pay close attention to your shopfront installation. Potential customers will only pay a visit to your store when you have an appealing and well-maintained shop front installation. Shop fronts can enhance the look of your property, and as a result, customer footfall will increase, which will boost sales. When you have good-looking shop fronts in Croydon, it will give a long-lasting first impression to customers. At East London Shop Fronts, we use the best quality raw materials along with advanced technology, to come up with an installation that can change the look of your property.
Our company specializes in designing, manufacturing, installing, and supplying shop fronts for small and large establishments. During the consultation process, we pay close attention to even the minutest details to ensure a perfect installation is delivered. Additionally, we take into account the budget of our clients and strive to match their expectations. As we have 20+ years of experience, you cannot doubt our expertise.
Why Choose Us For The Installation Of Shop Fronts In Croydon?
Choosing East London Shop Fronts for shop fronts in Croydon implies that you will have a perfect installation on your property.
Glass shop fronts
To give your store an aesthetically pleasing look, you need to go for glass shop fronts. Such an installation allows an uninterrupted flow of natural light to your property which makes your premises comfortable for clients and customers. When you choose glass, customers can easily have a glance inside your property and can make up their minds, even before entering it. In comparison to other materials, glass is simple to clean and easy to maintain. 
Aluminium shop fronts
To protect your premises from vandalism, you should go with aluminium shop fronts. Aluminium is one of the toughest materials you can have for your shop fronts. You can reshape and redesign it, and the tensile strength will remain the same. Such shop fronts protect your property from extreme weather conditions such as strong winds, rainfall, and snowfall. With aluminium shop fronts, you can choose a design and style that you think will look best for your property.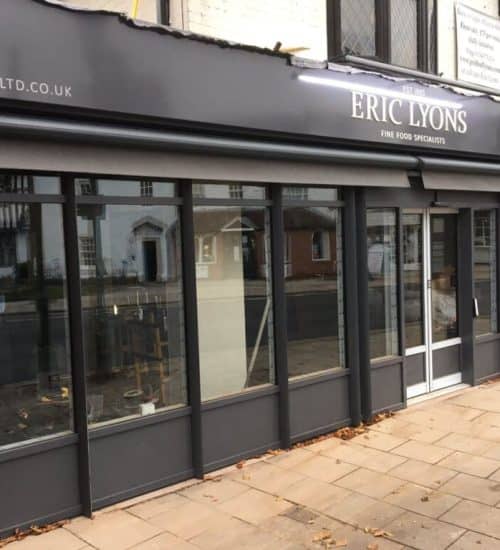 Conclusion: Having a shop front installation in Croydon that can make your premises stand out from the rest is beneficial for your business. With East London Shop Fronts, your premises will have an exceptional shop front installation. Our shop front installers in Croydon will deliver a perfect installation to you.
Testimonials
Our Customer's Testimonials
I am very impressed by the way East London Shop Fronts, have installed my glass shop fronts. The installation was done neatly and cleanly. Each and every detail that I asked for was kept in mind. Happy with the installation. 
MICHAEL
Shop Owner, London
The staff at East London Shop Fronts is very understanding and polite. The job of glass shop front installation was completed on time. The overall price of the installation was budget friendly and I will surely work with their team again.
ALEX
Saloon Owner, London
Thank you, East London Shop Fronts for doing an exceptional job on my premises. The glass shop front installation done by their team is over the top and sets my store apart from the rest. Totally satisfied with the job done. 
JACK
Saloon Owner, London
For my glass shop front installation, I got a very reasonable quote from East London Shop Fronts. The work was carried on smoothly and within my budget. The best part is that the whole installation changed the overall look of my premises. 
SOPHIE
Shop Owner, London