High-Quality Installation Of Shop Fronts In Romford
If you are not getting enough foot traffic on your property, then you must pay attention to your shop front installation. Potential customers notice your premises' shop fronts first, and well-maintained ones can increase customer traffic on your property. You should choose an installation that goes with the interiors and exteriors of your property and makes your property look more attractive. When you have a modern and sophisticated installation of shop fronts in Romford, you will notice that customer footfall on your property has increased to a great extent. 
With so many options and designs available, you should pick the one that complements your business. You can install shop fronts on any type of property, including salons, restaurants, hotels, offices, retail outlets, and more, to make your property stand out and attract more customers. They also ensure that your assets stay safe and secure from all harmful external elements. At East London Shop Fronts, we have a team of qualified shop front installers that can help you with the right installation on your property.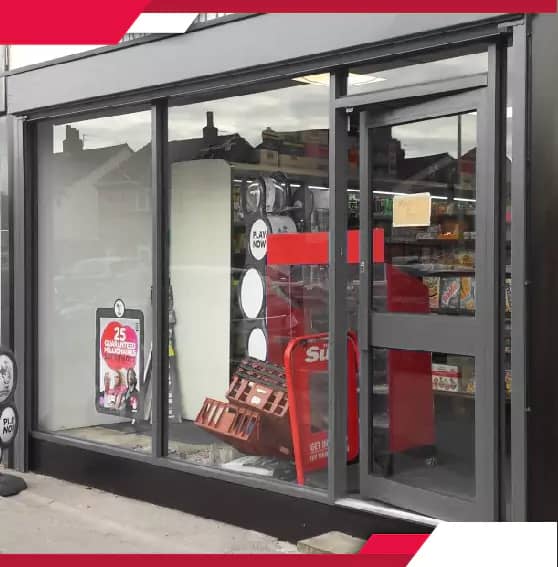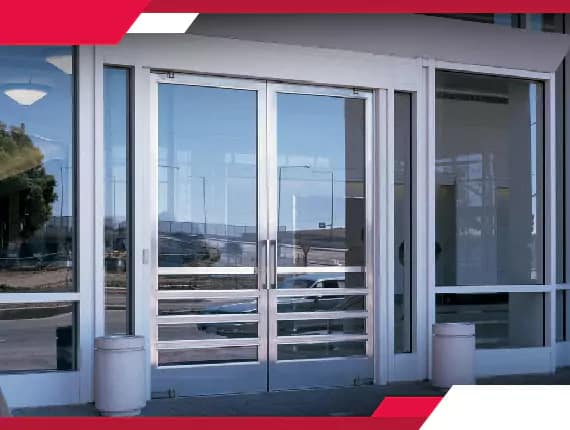 Why To Choose Us For The Installation Of Shop Fronts In Romford?
We design and manufacture shop fronts with our clients' budget and satisfaction in mind.

We use high-grade quality materials along with cutting-edge technology to design, manufacture, and install shop fronts on your property.

We ensure that the installation is completed on time, and we never want our clients to have to wait unnecessarily.

We make sure that the right installation is delivered to your property, and if you need further assistance, we are just a call away.

Our team of shop front installers is experienced and knowledgeable in coming up with an installation that matches your premises.
Types Of Shop Fronts In Romford
Glass Shop Fronts
If you want natural light to enter your property without difficulty, glass shop fronts are the way to go. Such an installation creates a comfortable environment for visitors and makes your property look big. It is perfect for areas that have less space, as glass absorbs light. In addition to this, cleaning and maintaining your glass shop fronts is also easy, as it is a transparent surface, and you just need to wipe it off. You need a clean cloth and a chemical-free solution to remove dirt, dust, stains, and marks from your shop fronts.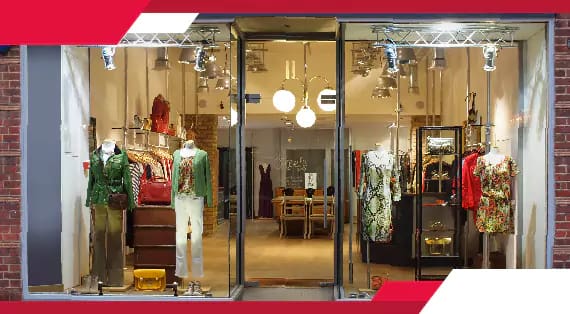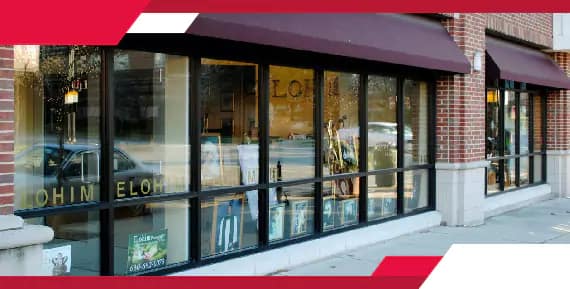 Aluminium Shop Fronts
If you want a durable installation with a lot of privacy, then aluminium shop fronts are the right pick for you. They are very strong and can go with all types of properties. If you ever get bored with your installation, you can reshape and redesign your aluminium shop fronts by remelting them. Such shop fronts can withstand extreme weather conditions such as heavy winds, direct sunlight, rainfall, snowfall, etc. The best part about aluminium shop fronts is that they are available in a wide range of colour options.