Beautiful Shop Fronts In Sidcup
We at East London Shop Fronts, are one of the top shop front installers in Sidcup and have a trained team working under us. Our capacity to manufacture all the parts using cutting-edge equipment is a reason for our success and ongoing expansion. We are now the best in our sector and specialize in the manufacturing and installation of both glass and aluminium shop fronts in Sidcup. Whatever design you choose for your shop front design, our shop front installers will make sure that you get the best installation. We'll give your store the best possible appearance, according to your needs and requirements.
Today, shop fronts are a crucial component of commercial architecture design. Shop fronts are an effective marketing tool that showcases your products, increasing foot traffic and maximizing conversions. Though, security is another factor that makes shop fronts the best option for contemporary businesses. They give your commercial property another degree of security, defending it against vandalism, bad weather, and other external factors.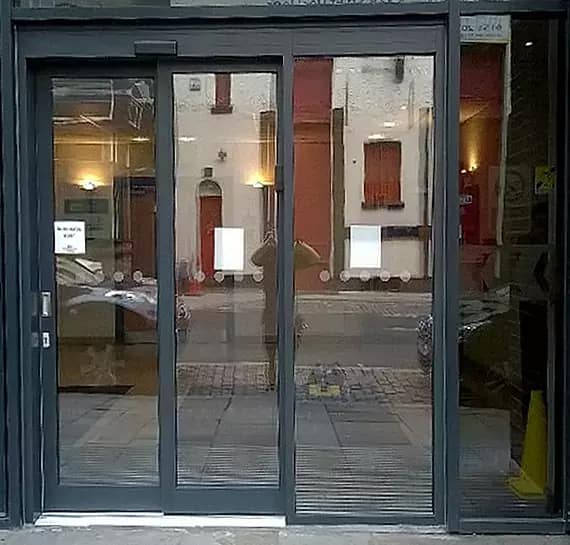 Benefits of installation of shop fronts in Sidcup
Aids in making you stand out from the crowd
Every store owner wants to differentiate their store from the competitors in the market by having a shopfront that is designed precisely and can attract more customers. Only a skilled shop front installer can work with you to make your vision a reality by providing a variety of custom shop front alternatives. The right installation is durable and stylish.
Modern tools
Working with the top shop front installers in Sidcup means you'll have access to the newest features and functions to make your retail establishment stand out. Select from a variety of designs for your glass or aluminium shop fronts to grab people's attention right away. Additionally, these may be powder-coated if you want them to match your establishment.
High Security
Only a qualified professional can guarantee a high level of protection for shop fronts. They often use toughened glass that is impact-resistant and made of high-quality, sturdy aluminium. As a result, your store is protected from burglars as well as severe weather like wind or heavy rain.
Proper Installation
You must be aware that a lot of accidents involve poorly installed shop fronts. To prevent this, it is crucial to select a reputable shop front installer in Sidcup with years of expertise, in installing high-quality shop fronts. We use skilled installers and cutting-edge equipment to make sure the installation is quick, efficient, and durable.
If you want to install shop fronts in Sidcup, then East London Shop Fronts is a brand that conjures up images of excellence, reliability, and affordability. With the best value and the right material, we offer a reputable shop front installation in Sidcup. We also offer shop front replacements in Sidcup if you have a problem with your shop fronts while they are still under warranty. We make sure that every project detail is communicated to our clients, and manufacturing only begins once approval has been received. For more information, contact us today. 
Testimonials
Our Customer's Testimonials
We approached East London Shop Fronts for aluminium shop front installation. Their team is very dedicated and completed the whole work on time. They totally deserve a five-star rating and did a commendable job on my premises. 
Before getting in touch with East London Shop Fronts, I got quotes from many shop front fitters, though all of them were very expensive. When I got in touch with their team, I was satisfied to get a quote within my budget. Kudos to the whole team.
Thanks to the whole team of East London Shop Fronts for delivering the work on time. I am really happy with my new aluminium shop front installation. My property is now safe for 24-hours. The installers even cleaned the whole area after installation. 
With the rise in crime rate, I was worried about the safety of my premises. I got in touch with the team of East London Shop Fronts and they gave me a reasonable price for aluminium shop front installation for my premises. Their team did an amazing job. 
John Denial
Salon Owner, London