High-Quality Shop Fronts In Wimbledon
One of the best ways to enhance the entrance to your store is by installing the right type of shop fronts. They have the power to catch the attention of potential buyers and generate sales. The type of shop fronts that you choose for your store depends on your budget and business profile. In addition to this, one of the main reasons why shop fronts in Wimbledon are in demand is because of the rise in competition. When you have the right shop front installation on your property then it gives an impactful first impression to your potential buyers. 
The Reasons For Installing Shop Fronts In Wimbledon Are:
Shop fronts give an identity to your brand and make it stand apart from the rest. A well-kept shop front in Wimbledon can easily grab eyeballs in comparison to any other installation.

 




No matter what material you choose for your installation, it is important to know that unique shopfronts make your brand easily recognizable easily.




Apart from the right shopfront installation, you must display your products in a good manner. The overall presentation plays a major role in sales generation.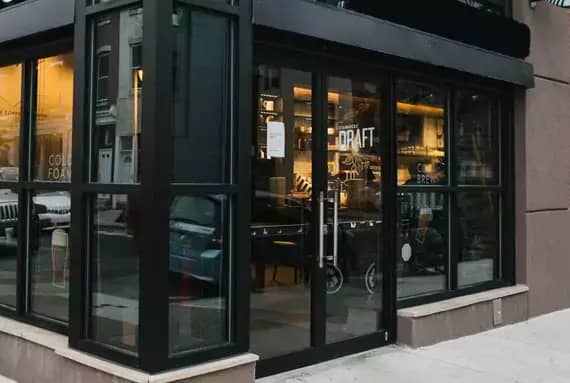 Two Types Of Shop Front Installation
Glass shop fronts
If you want to have ample light on your premises without spending on artificial lighting sources, then glass shop fronts can help you with it. Such an installation is transparent and allows the free flow of natural light into your property. When there is light on your property, it creates the illusion of more space. Employees and clients feel comfortable in such an environment. In addition to this, glass shop fronts are easy to clean and maintain. Glass shop fronts make your property look aesthetically pleasing. All you need is a clean cloth and a chemical-free solution to wipe out dust, dirt, stains, and blemishes. Glass shop fronts work as advertising tools as well.
Aluminium shop fronts
If you are looking for a strong and durable installation on your premises, then aluminium shop fronts are the right fit for your store. Aluminium is an environment-friendly material and is available in abundance in the environment. This is why it is relatively cheap compared to other materials. Aluminium does not lose its tensile strength even if you remelt it and give it an all-new shape and style. Such an installation protects your store from extreme weather conditions such as storms, rainfall, snowfall, heavy winds, etc. They provide the utmost safety and security for your premises. This is one of the most durable installations for your property. 
Conclusion: Choosing the right type of shop front installation makes all the difference on your property. With a durable and appealing installation on your property, your place looks impressive to potential buyers. If you are looking for shop front installation in Wimbledon, then East London Shop Fronts will stay beside you. Our team of shop front installers in Wimbledon is experienced enough to provide the best services to all our clients. For more information, get in touch with us today. 
Testimonials
Our Customer's Testimonials
We approached East London Shop Fronts for aluminium shop front installation. Their team is very dedicated and completed the whole work on time. They totally deserve a five-star rating and did a commendable job on my premises. 
Before getting in touch with East London Shop Fronts, I got quotes from many shop front fitters, though all of them were very expensive. When I got in touch with their team, I was satisfied to get a quote within my budget. Kudos to the whole team.
Thanks to the whole team of East London Shop Fronts for delivering the work on time. I am really happy with my new aluminium shop front installation. My property is now safe for 24-hours. The installers even cleaned the whole area after installation. 
With the rise in crime rate, I was worried about the safety of my premises. I got in touch with the team of East London Shop Fronts and they gave me a reasonable price for aluminium shop front installation for my premises. Their team did an amazing job. 
John Denial
Salon Owner, London