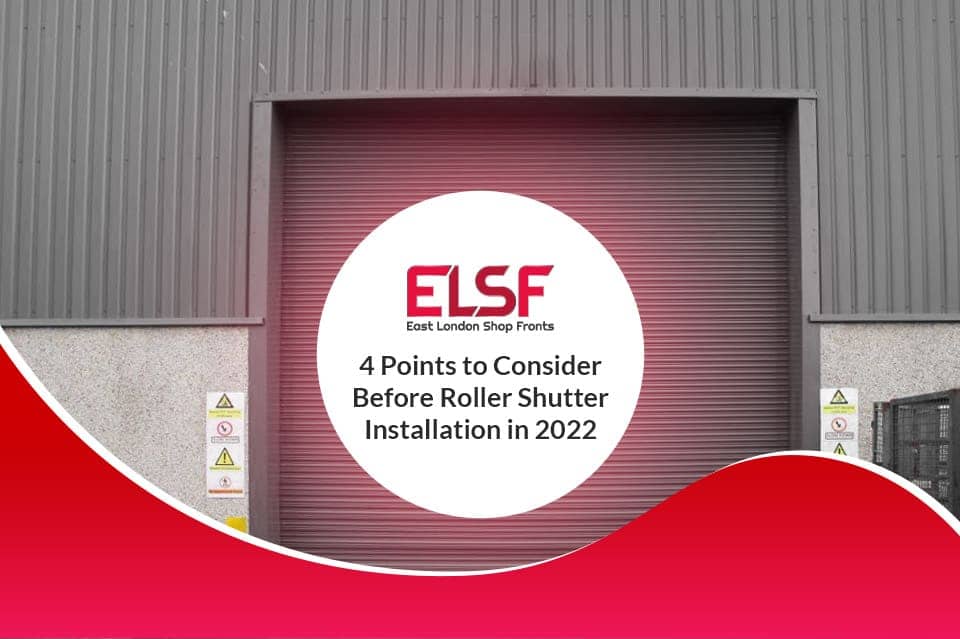 The best way to keep your premises safe and secure is through the installation of roller shutters. They protect your premises from adverse weather conditions and keep all your assets in the right manner. No matter what type of weather prevails outside your premises say heavy winds or thunder. If you have roller shutters installed in your surroundings, everything is under control. Such an installation is fitted on your doors or windows and acts as a physical deterrent. Intruders will not step inside your premises as they'll be scared that they'll be caught up.
The below-listed points should be kept in mind before going for roller shutter installation in 2023:
What are the reasons for the installation of roller shutters on your premises?
All business owners want the best for their place. To keep everything inside your property safe, roller shutter installation in 2023 is very important. In order to create a barrier between the outside world and your premises, there are fewer chances of vandalism, burglary, and robbery. Along with this, it is very easy to repair and maintain roller shutters. Their service does not burn a hole in your pocket. So, make sure that you choose a roller shutter because it adds value to your premises.
Will you be able to operate your roller shutter installation on your own?
There are two types of roller shutters on the market today: manual and electric. In the former type of roller shutter, you need to open and close the roller shutter with your hands, and in the latter, you'll have a remote control or a button. If opening and closing the roller shutters is not something you can do, you should opt for electric roller shutter installation in 2023. Not only will they take less space on your premises, but they look amazing as well. 
Do you really need a roller shutter installation?
One of the most important investments for your premises is roller shutters. When you take proper care of your roller shutters, they will last a long time. This way, your premises and assets will stay secured for a long time. Moreover, roller shutters are made up of robust and durable materials, which will stay intact. Even if this installation is subjected to some wear and tear, they'll just need some regular repair and then they will look brand new.
What is the budget for your roller shutter installation?
When you are operating a business, a lot of activities need to be taken care of. The price factor is something that every property owner should keep in mind before going for any type of installation. As roller shutters are a one-time investment for your business, make sure it is something that stays for the long run. As they are available in a wide range of styles and colours, choose the one that matches your premises and is within your spending limit.
Keep these points on your list next time you are thinking of having a roller shutter installation.
Was it an interesting read? We have many more like these. Read our other blogs: