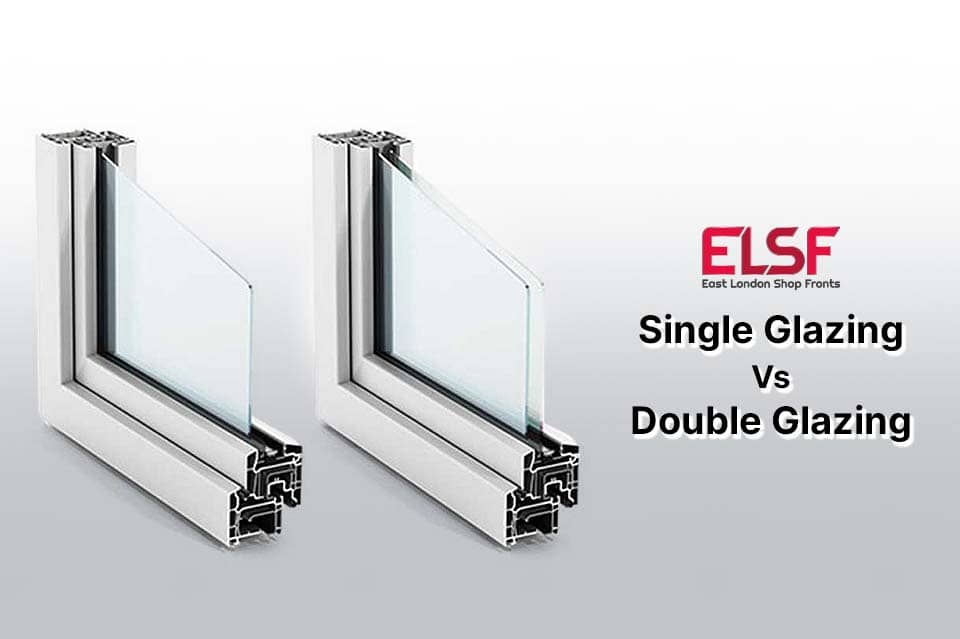 Are you thinking of changing your current shop front installation and looking for something innovative and appealing? Then all you have to do is go with toughened glass shop front installation. The question that arises in the minds of all property owners is whether you should choose double glazing vs single glazing for your shop fronts.
Double Glazing
In a double-glazing system, as the name suggests, double-glazed panels are used, and there is a space between them. When we talk in technical terms, this space is called a cavity. The cavity is filled with gases that act as an insulative barrier and reduce your energy consumption.
The gas that is filled inside this double-glazed glass is not at all visible and easily lets sunlight, heat, and sound pass through it. These types of glasses are manufactured in factories and are proven to be more efficient than single-glazed glasses. When you choose double glazing, the thermal efficiency is improved by 80%.
Some Of The Benefits Of Double-Glazing Systems Are:
Double glazing means doubling up the glass, and this way the energy efficiency is increased. The hot and cold energy is not transferred, and it provides thermal insulation.
In single glazing, the transmission of sound is very easy as there is only a single pane. Thus, when you choose double glazing, the cavity acts as a poor conductor of sound.
Along with this, a single pane of glass is hard to break when compared to a double-glazing system, as there are two panes.
In a double-glazing system, condensation does not take place on the surface, and no residue is formed. This is because there is never a contract between warm and cold air.
Some Of The Drawbacks Of Double Glazing Vs Single Glazing Glass Are Listed Below-
In a single glazing system, you will see your hard-earned money flowing away as the thermal efficiency will not be amazing. In addition to this, in a single-glazed system, noise can travel very easily to all the parts of your structure. Also, single-glazed windows are not as strong or secure as the other ones.
Double-glazed glass is more expensive than single glazed ones, and property owners should definitely invest in them. Their main drawback is that if they are damaged, then you cannot repair them and have to change the whole installation. That is why it is often recommended that you choose reliable installers for your glazing systems.
If you want to know more about glazing your doors and windows for your shop fronts, then you should give us a call. Our team will be right beside you and will guide you throughout the installation process. We have more than 20+ years of experience in this field and will come up with an installation that will match the interiors and exteriors of your premises.