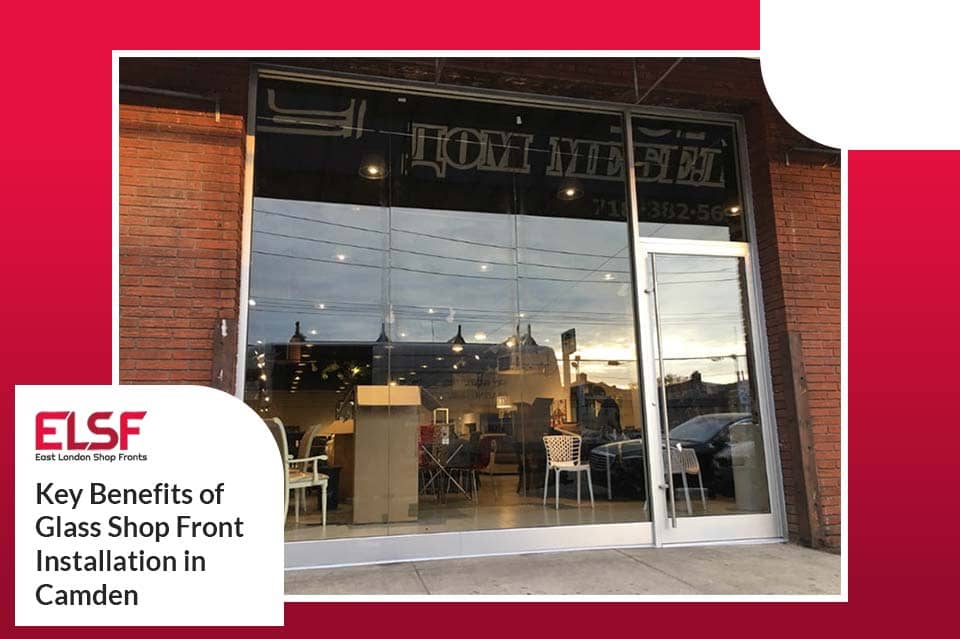 If you are looking out for ways to increase visibility inside your premises and lure customers to your premises, then glass shop front installation in Camden is the best option for your property. Such an installation tries to give a modern and sophisticated look to your property. Glass shop fronts can go well with a lot of businesses, such as restaurants, clubs, salons, malls, retail outlets, etc. They enhance the overall look of your property without much effort. So, if you really want to create an impactful first impression, then choose a glass shop front installation in Camden and make your premises stand apart.
Some of the benefits of choosing glass shop front installation in Camden are listed below-
Free Flow of Natural Light
When you choose a glass shop front installation, then natural light can easily enter your premises. The transparent nature of glass absorbs light and does not reflect it, which gives an illusion of more space on your premises. When light enters your property through glass shop fronts, your area becomes soothing and comfortable for visitors. In addition to this, you can easily save money as there won't be any need for artificial lighting systems. Along with this when there is an uninterrupted flow of natural light on your premises, its overall value increases.
Easy To Clean And Maintain
One of the best reasons for choosing glass shop front installation in Camden is that you don't have to call for cleaning professionals very often. Such an installation is simple to maintain and clean. You need to have a chemical-free cleaning solution and a cotton cloth to clean all the stains, dirt, marks, and dust, from its surface. There is no need to call for professional help during the regular cleaning of your glass shop front. This is why they give an exceptional first impression to your potential customers.
There cannot be a better marketing tool for your business, than a glass shop front installation in Camden. The reason why glass acts as a marketing tool is that it is transparent in nature. Potential customers can easily peep inside your premises and can have a look at your collection. All that matters is that you display your goods in the best possible way and keep on changing the arrangement so that customers are lured to your premises. This makes your store open 24 hours without any problem.
For a long time, we have always thought of glass as a delicate and fragile material. The glass that is used in shop front installation is either toughened or laminated. Such types of glass are manufactured under extreme conditions, which adds to the toughness and durability of this material. No matter how much force is applied to such shop fronts, they don't break or shatter. They keep your premises safe and add visibility to them as well.
So, if you are looking for glass shop front installation in Camden, then get in touch with us today.
Like what you read? We have more blogs revolving around Glass Shop Fronts such as: