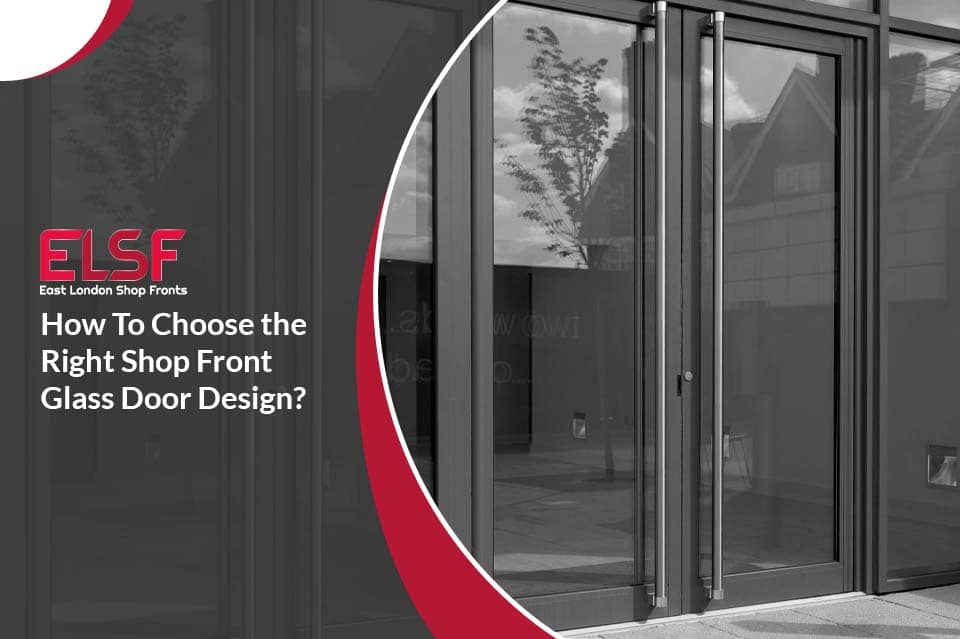 You don't get a second chance to make a first impression, so make sure you make ends meet and hit the right spot. For store owners, having a shop front that increases customer traffic to their premises is a boon. With glass shop fronts, you can easily showcase your goods and lure customers to your premises. With the advancement in technology, there are numerous shop front glass door designs available in the market at this moment. As a store owner, it becomes your responsibility to choose the one you think is right for your premises, after analysing the interiors and exteriors of your premises. With an appropriate shop front glass door design, your brand can easily communicate with your customers and build a name for itself.
Some tips on choosing the right shop front glass door design are-
Style
The style of your shop front plays an important role. As shop fronts are the first direct contact between your store and your customers, it should be a long-lasting one. You should choose a design that matches the interiors and exteriors of your premises. It should enhance the look of your place and make it stand out from the rest. Having an appropriate shop front glass door design means that your place will look modern and also that you don't need to put extra effort into unnecessary decorations. As a store owner, it becomes your responsibility to make customers feel comfortable and invited to your store, with glass shop front doors this purpose also gets solved.
Purpose
With so much competition in the market, store owners are coming up with new ways to differentiate their business. Before deciding on the type of shop front for your business, you need to visualize the purpose of installation. If you want to display your goods every time, then glass shop fronts are the best option. Along with this, shop front glass doors let natural light enter your premises without any interruption, which makes your premises more comfortable. Moreover, if you have less space on your premises, then shop front glass doors will create an illusion of more space. Just make sure that the design you choose for your premises matches all your requirements.
Maintenance
The deal is not just about having a modern-looking shop front for your premises; it should be durable and strong. Installation of shop fronts is not a problem, but taking care of that installation is surely a problem. As store owners have to pay attention to other factors as well, having a low-maintenance shop front installation is a dream come true. When you have an easy shop front glass door design, the cleaning part becomes easy. This way, you don't have to call for regular repair and maintenance. So, choose high-quality materials that will stay on your premises for a long time, though it can be a bit expensive initially.
Go through these points before you select a shop front glass door design for your premises.
Like what you read? We have more blogs revolving around Glass Shop Fronts such as: